HGV Training for C &amp C + E Tests
MT Training Services provide HGV driver training for category C and C+E tests across the South West using quality insured training vehicles.
We offer category C (rigid) and C+E (arctic) as well as C1 (7.5 tonne) training.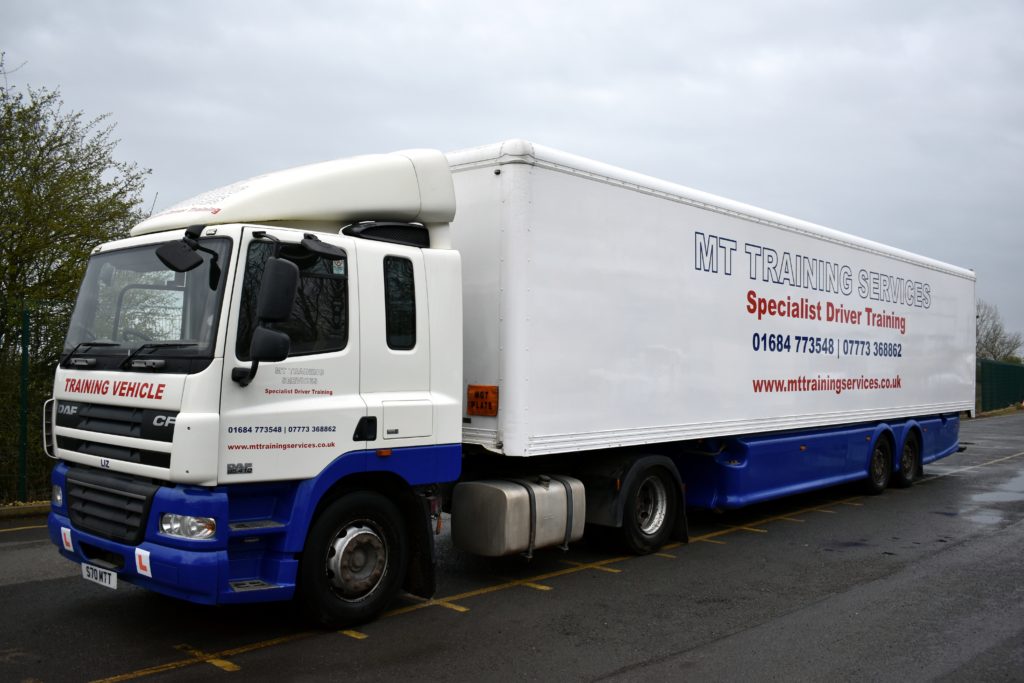 We can satisfy requests from large organisations to individuals and make all arrangements with the Driving Standards Agency for test bookings. Training can either be conducted 1 to 1 or 2 to 1 depending on the requirements of the customer.
Our facilities are DSA approved for vocational driving tests, this makes training precise and cost effective as time is not spent travelling to government owned test centres, this in return gives excellent first time pass rates and allows out instructors to provide a quality service.
HGV Artic Test Training throughout the South West.
We can arrange discounted HGV medicals to obtain the provisional entitlement, offer online support for the theory and hazard perception tests and provide expert advice throughout the process.
Our structured training programs are designed to give preparation for the test as well as preparing candidates for driving HGVs as part of a new career or as part of their existing working role.
For drivers who require the DSA Module 2 and 4 CPC tests we offer quality training programs either for groups from companies or individuals and arrange these training slots around pre booked tests that are again run from our facilities.
Category C (Rigid) test training cost: £850+VAT (£1020) plus DSA test fee of £115.
Category C+E (Artic) test training cost: £900+VAT (£1080) plus DSA test fee of £115.
Please contact us to discuss your HGV Training requirements.