HGV Training for C & C + E Tests
MT Training Services provide HGV driver training for category C and C+E tests using quality insured training vehicles.
Recent Government changes means anyone wanting to drive a lorry has the option of a Fast Track C+E course allowing them to skip the Cat C and go straight to Cat C+E.  This change was implemented in November 2021.
The change also saw an adjustment to the driving test.  What was once a 2 hour test at the end of your course has now been split into 2 parts;
3a – reverse and coupling/uncoupling where relevant
3b – on road assessment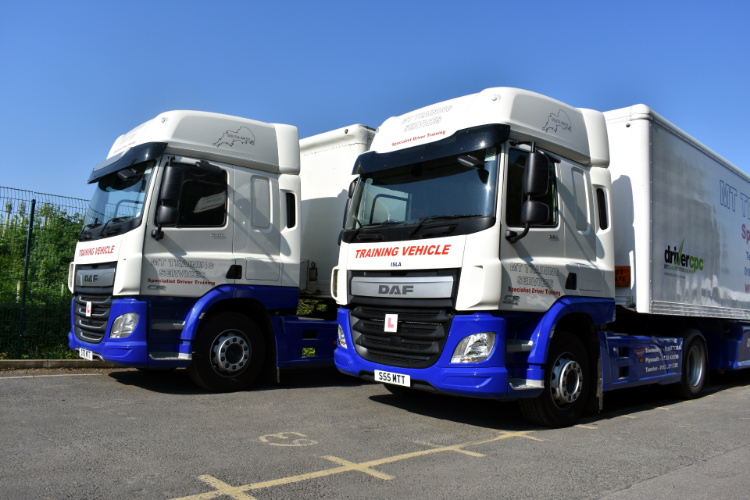 Many of our facilities are DSA approved for vocational driving tests, this makes training precise and cost-effective and allows us to book sufficient tests to cover the demand in these areas, this in return gives excellent first-time pass rates and allows our instructors to provide a quality service. We ware always looking to develop sites and are constantly working with the DVSA to progress and open our own test centres.
HGV training on a national scale
Please contact us to discuss your HGV Training requirements.