D1 Minibus Training
MT Training Services can provide a full Minibus training course in order for candidates to prepare for the DSA's category D1 and D1+E driving tests, as well as providing the MIDAS training for vocational drivers.
Many organisations require staff to drive minibuses as part of their work and as such they are required to hold a category D1 driving licence. Prior to 1997, category B licence holders aquired the D1 rights with a 101 exemption which means that they can drive a minibus as long as they are not being paid for it. Drivers who passed their driving test after this date do not hold the D1 entitlement at all.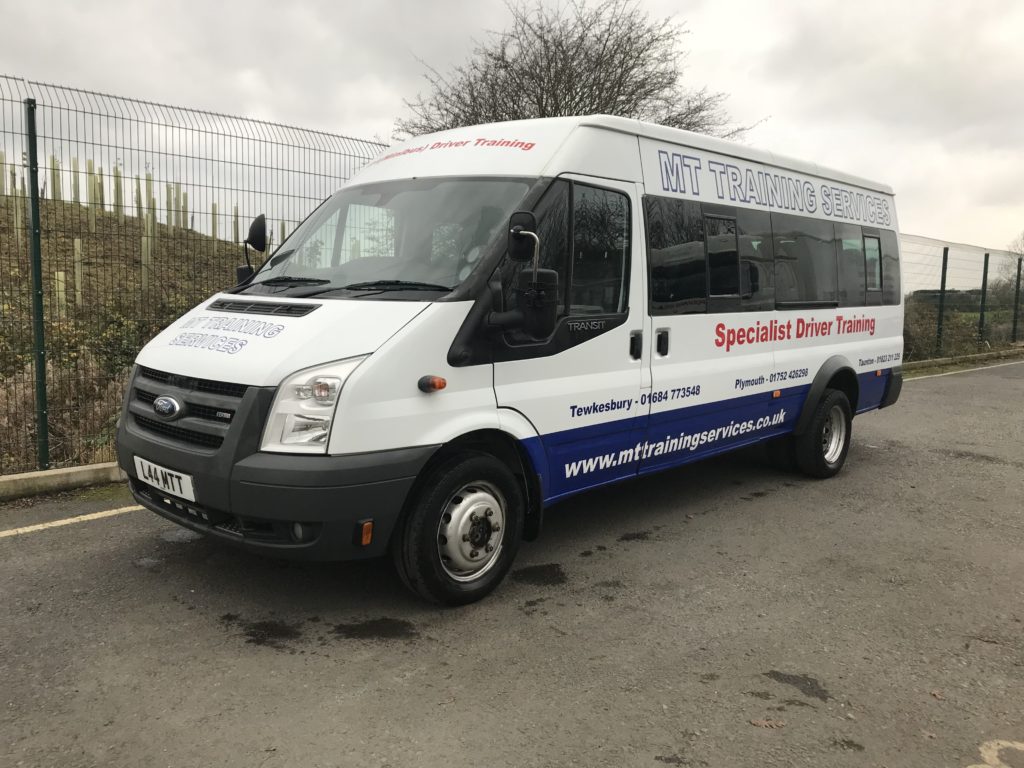 For those drivers who have the 101 exemption, they may be able to drive a minibus as long as it is not as part of their normal paid work, for example within voluntary organisations, though we recommend that these drivers take the MIDAS course in order to familiarise themselves with minibus driving and passenger safety.
MIDAS Minibus Training across the South West
D1 test training, and D1+E trailer tests, are undertaken from one of our training centres in Gloucestershire, Somerset or Devon. For MIDAS training we can often travel to your workplace.
We provide minibus and MIDAS training to individuals, organisations and schools, and can tailor parts of the training to your requirements, including disabled access or chauffeur driving modules. We offer a 10% discount for educational bodies and registered charities. If you have a large number of drivers who require training, please get in touch as we can offer discounted rates for large groups.
D1 Minibus training cost: £500+VAT (£600) plus £115 DVSA test fee.
Once candidates have passed their D1 test they will then hold provisional entitlement to tow a trailer with their minibus (D1+E)
D1+E Minibus and Trailer training cost: £350+VAT (£420) plus £115 DVSA test fee.
Get in touch for details.